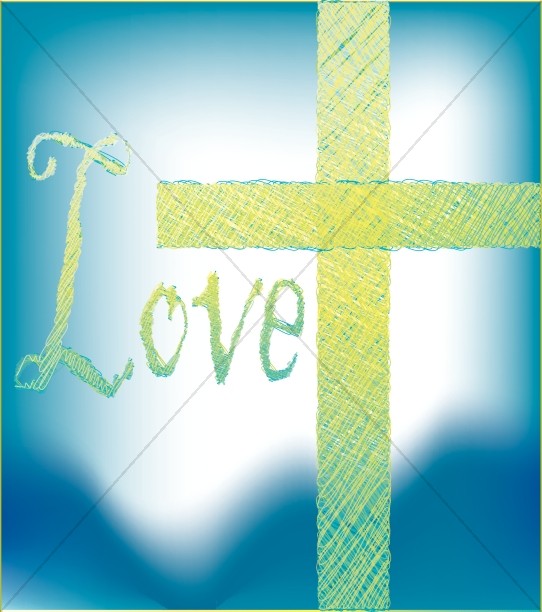 As I was meditating on John I saw a vision. There was a great division between the first part and the second part of this scripture. Within this division I saw the cross.
"The thief does not come except to steal, and to kill, and to destroy. ////////////// I have come that they may have life, and that they may have it more abundantly." (John 10:10)
The first part comes as we walk in the kingdom of darkness and the second part comes as we learn to walk in the
Kingdom of Light
.
Along with this vision I began to hear a phrase of a song, "I will not bow my knee to another."
After seeking the Holy Spirit to interpret the vision I began to realize that by speaking about the things the devil has tried to steal, kill and destroy in my life, I was bowing to the words of the thief. I was speaking curses.
In Deuteronomy 30:19 God decrees a law, "I call heaven and earth as witnesses today against you, that I have set before you life and death, blessing and cursing; therefore choose life, that both you and your descendants may live;"
Luke tells me "the
kingdom of God
is within you."
Proverbs tells me that "Death and life are in the power of the tongue: and they that love it shall eat the fruit thereof."
So, since Jesus came to give us abundant life and this life is in my tongue, I must learn to speak the life of Christ; blessings. "Bless those who curse you, and pray for those who spitefully use you." (Luke 6:28)
Blessing someone is to speak into their lives your desire for them to become as Jesus created them to be.
Our choice is the one we make with our tongues; blessing or cursing, the
Kingdom of God
or the kingdom of darkness.
Matthew says to seek first the
Kingdom of God
and His righteousness. Each of these kingdoms are within us. We choose the kingdom by what we allow out of our mouth.
"For out of the abundance of the heart the mouth speaks." (Matthew NKJV)
So, if I find myself having trouble choosing to speak blessings, I ask the Holy Spirit to do a heart check. He is faithful to show me feelings of anger, bitterness, mistrust, etc. that is in my heart. I confess it, yielding to the Lord, cast it out in the name of Jesus and ask the Lord to heal me in that area of my soul.
Fellowship with Jesus today! It is in His mighty loving, presence we find His peace and His righteousness. His right way of speaking and right way living. Amen!
Blessings on your day!
Karen